High speed separator service
Whether your application requires solids removal, clarifying, purifying, or polishing – continuous, high-speed centrifugal separation is a demanding process. And centrifuge maintenance isn't always planned, which is why you'll find an Alfa Laval service centre located in Sydney to ensure rapid service, with the level of expertise you expect with Alfa Laval – all while minimizing downtime.
High speed separator services
Knowing that your budgets and service capabilities can also change, we offer flexible options. Starting with simple annual check-ups, our factory trained technicians inspect, clean and replace gaskets, seals or other genuine parts. More comprehensive service options include disk stack centrifuge reconditioning or bowl balancing – even bearing or gear replacement.

Standard maintenance and cleaning
Includes a thorough bowl, inlet/outlet and disc stack inspection and cleaning.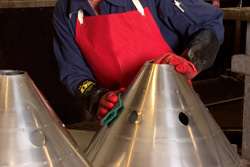 Hard surface coating
Critical to all applications, mechanically polish or coat disk stack or bowl surfaces.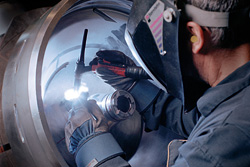 Welding
Restore your centrifuge frame, skid, piping, or inlet/outlet to their original condition.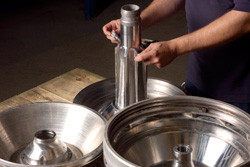 Bowl balancing
Eliminates bowl vibration and improves overall separation performance.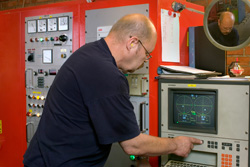 Comprehensive testing
Each centrifuge is hydraulically tested under full capacity conditions prior to return shipping.
Alfa Laval recommends at least some level of service or maintenance every 8,000 operating hours, or once every 12-months – for each high-speed separator in operation.
Contact us today to schedule your service: 1 800 023 182
Separator and centrifuge spare parts
Alfa Laval maintains an extensive inventory of spare parts for your high speed separator.
Have you considered a Service Agreement
Alfa Laval Service Agreements are tailor-made service solutions that combine any of our services, based on your specific needs. To maximise your performance and reduce your operating costs, these agreements bring you peace of mind by minimising the risk of unexpected breakdowns. They also give you full control over your maintenance budget.
Contact us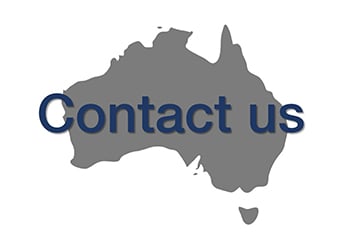 24/7 Hotline: 1 800 023 182
High speed separator service centre
Alfa Laval Sydney
14 Healey Circuit
Huntingwood NSW 2148
Phone: 02 8822 2700