Decanter centrifuge service
You can trust Alfa Laval service technicians to repair your decanter centrifuges. Vibrations, wear, and clogging causes decanters to gradually lose efficiency over time, resulting in lower production yield. By servicing them on a regular basis, you ensure peak performance and minimize the risk of unscheduled production stops. Our service centre is equipped with the tools and expertise to improve the performance of your decanters.
Australia's largest decanter and centrifuge service centre
Alfa Laval's major service centre in Huntingwood, NSW offers major refurbishment of centrifuges, dynamic balancing of centrifuge bowls, centrifuge conveyor repairs & balancing, gearbox repairs & servicing, assembly, spare parts warehousing and many more specialist services by highly skilled engineers and technicians. Alfa Laval also has minor service centres in WA and QLD as well as a large team of field service engineers around Australia for onsite support and repairs.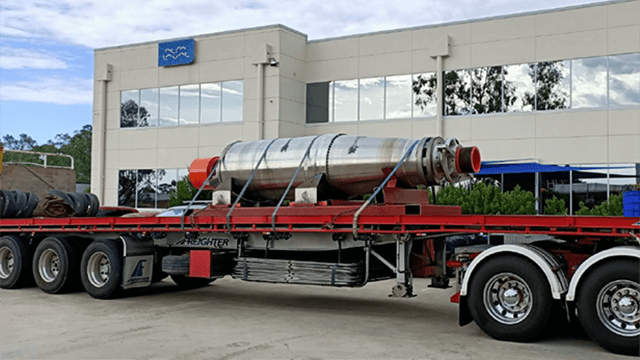 Fast, reliable decanter centrifuge service
Knowing that your budgets and service capabilities can also change, we offer flexible options. Starting with simple annual check-ups, customized service agreements, our factory trained technicians can inspect, perform intermediate and major services using genuine parts. More comprehensive service options include balancing, optimization support, bearing or gear replacement.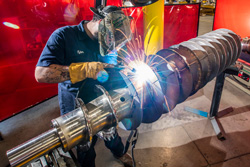 Welding
Welding of areas damaged by erosion, mechanical wear or chemicals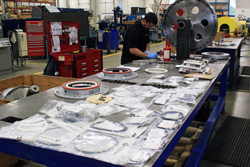 Parts refitting
Restoring of critical dimensions to OEM specifications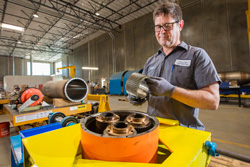 Replacement parts
Replacement of worn out or damaged items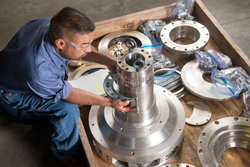 Upgrading
Benefit from various improvements for decanters such as upgrading your back drive, conveyor, and Power Plates.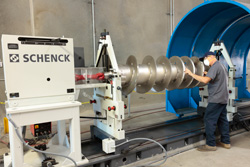 Balancing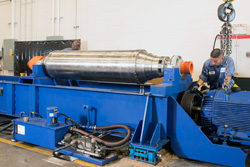 Testing
Contact us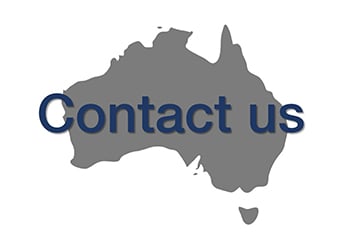 24/7 Hotline: 1 800 023 182
Alfa Laval Sydney
14 Healey Circuit
Huntingwood NSW 2148
Phone: 02 8822 2700
Have you considered a Service Agreement
Alfa Laval Service Agreements are tailor-made service solutions that combine any of our services, based on your specific needs. To maximise your performance and reduce your operating costs, these agreements bring you peace of mind by minimising the risk of unexpected breakdowns. They also give you full control over your maintenance budget.