Alfa Laval ALDEC G3 sludge dewatering centrifuges are the latest generation of sludge dewatering equipment for municipal and industrial wastewater treatment plants, designed to set a significantly higher standard for both process performance and environmental impact in sludge thickening and dewatering applications.
Ground-breaking decanter for sludge dewatering setting new heights for performance:
Lower power consumption (which also greatly reduces CO2 emissions)
10% boost in processing capacity – or drier cake
Reductions in life cycle costs
More efficient bio-solids handling
Better process monitoring and control
The advanced range of sludge dewatering decanter centrifuges is ideal for making a significant contribution to a sustainable environment. The innovative design delivers peak performance at all times, while also reducing total power consumption by as much as up to 40%. This significant improvement results in big reductions in CO2 emissions.
Sludge dewatering centrifuge - a set of innovative parameters
Alfa Laval unparalleled decanter centrifuge technology has paved the way for a series of ground-breaking innovations, all based on proven technology renowned for reliability. Together, these ensure a unique combination of better performance and lower energy consumption, resulting in lower operating costs than ever before.
The ALDEC G3 decanter for sludge dewatering is built around the Slimline design – a breakthrough in decanter centrifuge performance and capabilities. The smaller conveyor diameter makes room for more liquid in the pond, and allows higher bowl wall pressures, resulting in either drier cake or using less polymer.
Patented Alfa Laval Power Plates also effectively reduce the power consumption of ALDEC G3 decanter centrifuges, making a big contribution to cost savings.
Every ALDEC G3 sludge dewatering decanter is equipped with a PLUS control package as standard, pre-installed and tested in conjunction with each particular unit. The combination of PLUS controls with the ALDEC G3 ensures the best possible performance, keeping costs for installation, commissioning, operation and maintenance to a minimum.
Sludge dewatering centrifuge - feature highlights
Power plates/tubes and slimline conveyor design
Critical components made of wear-resistant material
Fully open feed zone for improved separation 360° solids discharge to avoid blocking
Baffle disc provides higher capacity and drier cake solids
Steep or shallow cone configuration for effective separation of any type of slurry
Selection of conveyor designs available for use with different types of slurry
Different forms of wear protection for conveyor flights, to suit any processing requirements
Complete, fully enclosed cleaning-in-place (CIP)
How does the sludge dewatering equipment work?
Separation takes place in a horizontal cylindrical bowl equipped with a screw conveyor. The feed enters the bowl through a stationary inlet tube and is accelerated smoothly by an inlet distributor. The centrifugal force that results from the rotation then causes sedimentation of the solids on the wall of the bowl.
The conveyor rotates in the same direction as the bowl, but slightly slower, thus moving the solids towards the conical end of the bowl. The cake leaves the bowl through the solids discharge openings into the casing. Separation takes place throughout the entire length of the cylindrical part of the bowl, and the clarified liquid leaves the bowl by flowing over power tubes into the casing.
Extending the performance of your wastewater treatment equipment
Our dedicated Global Service Network supports you with parts and expertise, wherever you are, whenever you need it. By ensuring greater uptime, availability and optimization, we help bring you peace of mind, and maximize your return on investment. We can work with you to integrate our services into an Alfa Laval Service Agreement for predictable and worry-free operations.
How can we help you?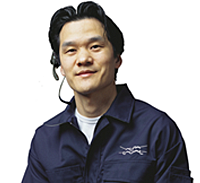 Please contact us with any queries or questions.
Extend your decanter's lifetime value with Alfa Laval Service
Alfa Laval's comprehensive service offering can assist you in your decanter centrifuge optimization as your operations develop and change over time. As part of the service offering you find both decanter centrifuge optimisation, troubleshooting and training, and more. Ensure outstanding performance from your Alfa Laval decanter and minimal total cost of ownership.
Minimize operating cost with Alfa Laval IoT Services
Alfa Laval's IoT Services is a range of digital services aiming to reduce operating costs and maximize operating reliability in wastewater plants.
With industry-leading wastewater technology and expertise based on the experience from thousands of installations, we can help analyse your unique situation and select the optimal equipment model, configuration and services for your needs and budget.
Solutions for the Circular Economy
More and more wastewater treatment plants are discovering the benefits of a circular, holistic approach to wastewater treatment. Cost savings, reduced environmental impact and new income streams from recovered resources are but a few. Every wastewater treatment plant is unique and has its own set of challenges and opportunities. With our expertise in processing and our broad range of products, we can support your shift to a circular resource flow. Regardless of whether you are a contractor, designer or plant operator we can help you find the optimum solution for your specific project.