The Alfa Laval range of P2 decanter solid bowl centrifuges provides a cost-effective, high-performance solution for solid-liquid separation of erosive and/or corrosive slurries. Highly flexible in design, they can be used in industries such as mineral processing, pulp and paper, coal tar, steel and chemicals as the wetted parts are made of corrosion-resistant materials.
High recovery of product and valuable raw material in continuous operation
High capacity on small footprint
Cost-effective operation – no filter cloth, no vacuum pump
Low life-cycle cost compared with other technologies
Low labour cost due to less operator intervention
Available as 2 or 3-phase designs, our P2 decanter centrifuges can be tailored to specific requirements using options such as enhanced wear and corrosion protection and different seals materials. They can also be specially sealed and purged. The bowl and conveying speed, pond depth in the bowl and feed rate are adjustable to support optimum performance. We also cater for Zone 2 as well as Zone 1 with inert gas purging on case-to-case basis.
Get a quote or find out more about our solid bowl centrifuge trial unit
A centrifuge trial allows to you determine parameters such as:
Moisture in the cake
Centrate clarity
Determine scalable capacity
Detailed assessment how this technology can work in practice for your specific facility
Local after-sales support across Australia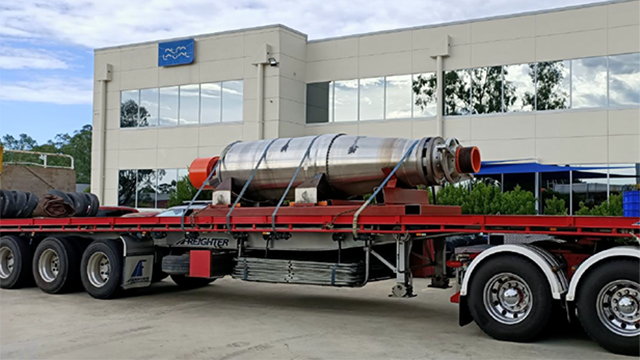 Alfa Laval's major service centre in Huntingwood, NSW offers major refurbishment of centrifuges, dynamic balancing of centrifuge bowls, centrifuge conveyor repairs & balancing, gearbox repairs & servicing, assembly, spare parts warehousing and many more specialist services by highly skilled engineers and technicians. Alfa Laval also has a large team of field service engineers around Australia for onsite support and repairs.
Bloomfield Group Rix's Creek
The Rix's Creek Coal Handling and Preparation Plant (CHPP), part of Australia's Bloomfield Group, set out to improve its onsite coal tailings management as part of its sustainability strategy. Tailings dewatering with Alfa Laval solid bowl centrifuges allows to reduce water and energy consumption and minimize the surface footprint of waste handling processes.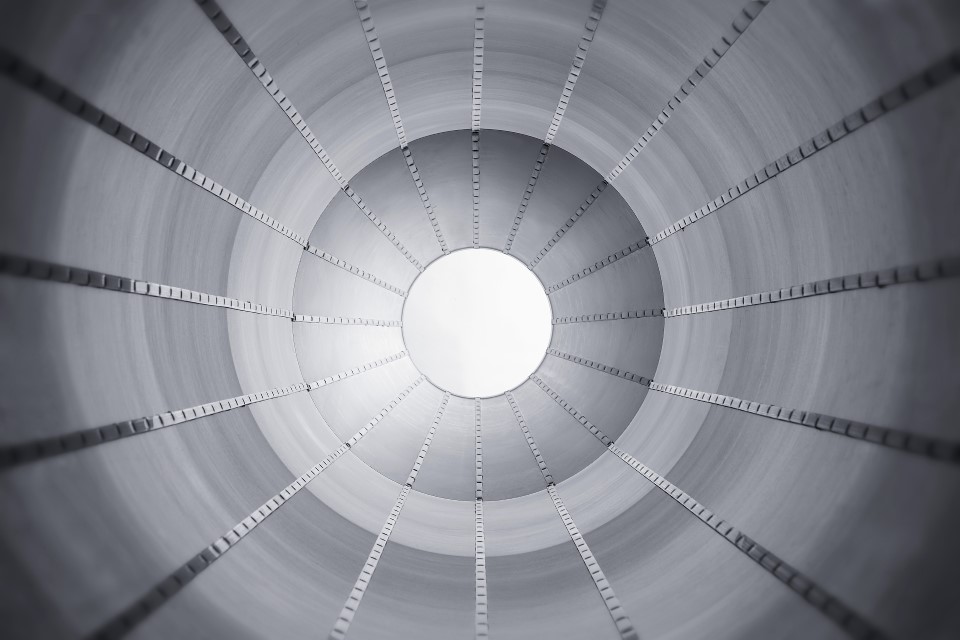 Technology / Innovation
Robustly designed, the rotating assembly is supported on a box beam frame with main bearings at both ends. The bowl is driven at the conical end by an electric motor using a V-belt. Wear protection using suitable material of construction is provided on the wear parts.
The bowl, conveyor, casing, inlet tube, outlets and other parts that come into contact with the process media are made of AISI 316 and Duplex stainless steel. Super Duplex stainless steel can be provided on certain sizes.
The P2 decanter centrifuge comes with an Alfa Laval plus control package as standard, pre-installed and factory-tested to make sure you get the most out of your set-up. It also helps minimize costs for installation, commissioning, operation and maintenance.
Learn more
Read more about how you can benefit from the solid-liquid separation of corrosive and erosive slurries with our P2 decanter solid bowl centrifuge by downloading the product leaflet.
Supporting sustainability goals
The bowl can be equipped with special power plates or tubes that harness and exploit hydraulic energy to reduce overall power consumption. Some of the discharge velocity from the liquid leaving the unit is captured and re-directed to contribute to bowl rotation. This reduces the velocity of the discharged liquid, which in turn reduces overall power requirements. The unique Alfa Laval direct drive system automatically controls the conveying speed to ensure optimum solids dryness, irrespective of acceptable variations in the feed flow.
From the coal face
How to manage tailings storage facilities (TSF) is an ongoing challenge for Australia's mining and minerals industry, from a risk mitigation and cost point of view. Alfa Laval Australia engineer and mining account manager, Harvey Foroush, explains how solid bowl centrifuge technology has evolved over time to provide an economically and technologically superior solution to dewater tailings and recover process water.