A vital part of global excellence
Alfa Laval has been established in Australia since 1926, starting with its first sales office in Sydney. In the following decades, Alfa Laval has proudly established an organisation that is both close to you, and has a strong grasp of the local market to support you in achieving your business goals. Our sales and service presence in Australia today covers Sydney, Melbourne, Brisbane and Perth with field service across all states and territories as well as South Pacific and offshore locations.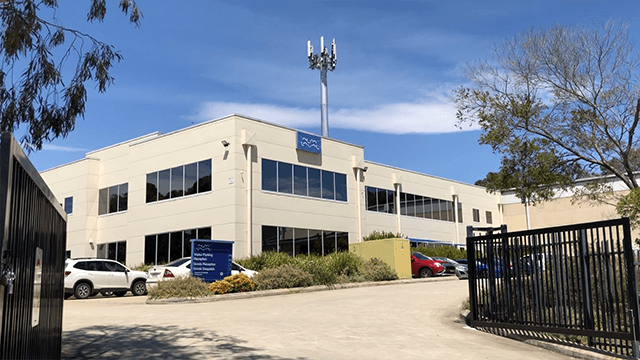 Alfa Laval's Oceania headquarters and major Australian Service Centre are located in Huntingwood, NSW.
Contact Service
When downtime is money, availability is everything. With a local network of service centres, field service engineers, over 30 service representatives and authorized service providers, we have your parts and service needs covered. Contact us via our national phone number, email, online form or live chat. Alternatively, call the service centre in your area directly.

Please call our 24/7 hotline for emergency support after hours.
Alfa Laval Sydney
14 Healey Circuit
Huntingwood NSW 2148
Phone: 02 8822 2700
Alfa Laval Perth
7 Thorpe Way
Kwinana Beach WA 6167
Phone: 08 9455 0300
Alfa Laval Brisbane
4/112 Fison Avenue
Eagle Farm QLD 4009
Phone: 07 3862 2888
Alfa Laval Melbourne
Cargo Park, Office 5, 1 International Drive
Westmeadows VIC 3049
Phone: 02 8822 2700
Contact us via phone, email, or online form